Herbst-Aktion: BIS 30.11. ALLE EINLAGERUNGSTRANSPORTE IN AUSGEWÄHLTE STANDORTE KOSTENLOS
Als Hilfspaket und Herbst-Aktion für unsere Kunden, die zum Teil von den steigenden Energiepreisen und der Inflation am falschen Fuss erwischt wurden, bieten wir BIS ENDE NOVEMBER für alle Einlagerungen in bestimmten Standorten ab 10m³, die bis zum 30.11. bei uns eingelagert werden und mind. 3 Monate bleiben den Transport (bei freier Verfügbarkeit) kostenlos an. Dieser darf bis zu 3h dauern.
Unsere Angebote/Rabatte und Aktionen sind nicht kumulierbar!
Self-Storage in Zurich, Hardstrasse
Address:
Hardstrasse 81
8004 Zurich
Opening Hours & Access:
"24/7"—24 hours a day, 7 days a week!
Mo – So: 00:00 – 24:00 Uhr
Contact:
Our customer service team is available by phone Monday through Friday, from 08:30 to 12:00 and 13:30 to 17:00. For all of our customers, there is a "24/7" emergency number.
E-mail: info@guenstigerumzug.ch
Telephone: 044 842 66 44
Welche Lagerräume gibt es?
Wir bieten an allen unseren Standorten Lagerraum-Boxen von klitzeklein bis riesengroß. Hier sehen Sie eine Übersicht der gängisten Größen. Welche Lagerräume in welchen Standorten aktuell frei sind, sehen Sie weiter unten auf dieser Seite in unserem Reservierungstool.
Alle unsere Lagerräume sind sicher, sauber, trocken und können wöchentlich gekündigt werden.
Klein
(0-2m³)
Mittel
(3-6m³)
Groß
(7-15m³)
Extragroß
(+16m³)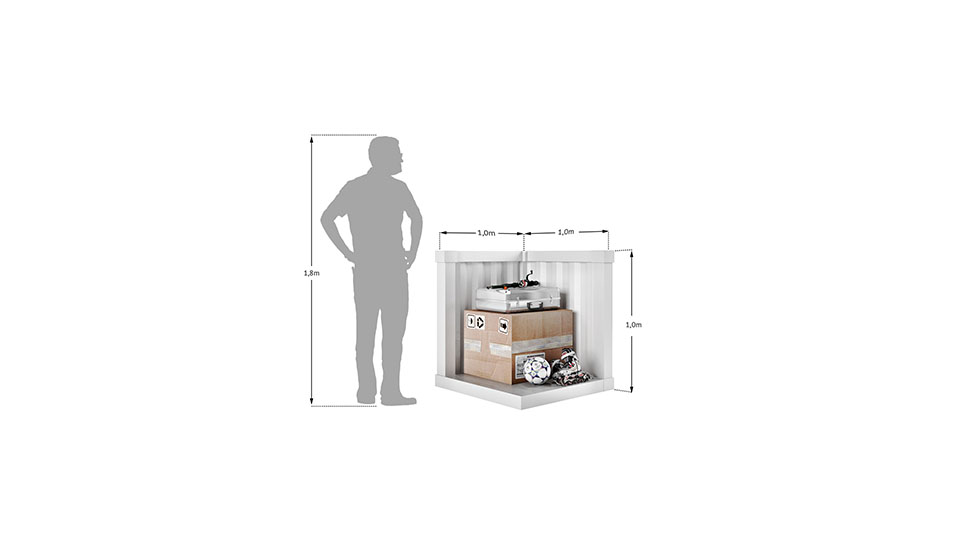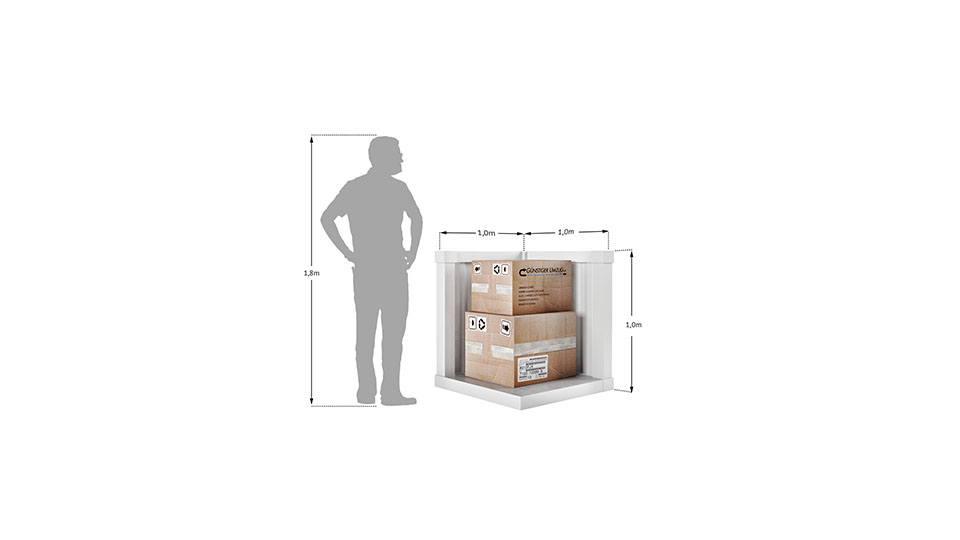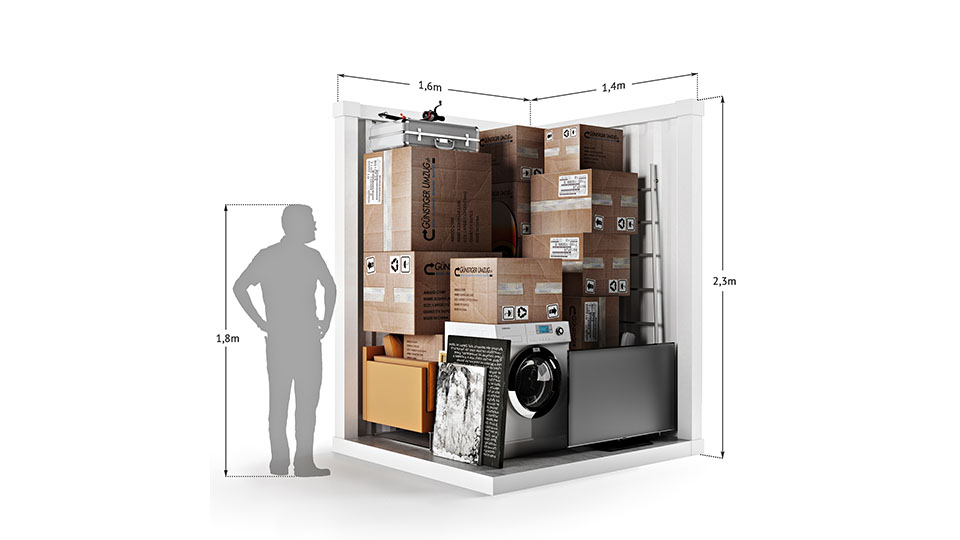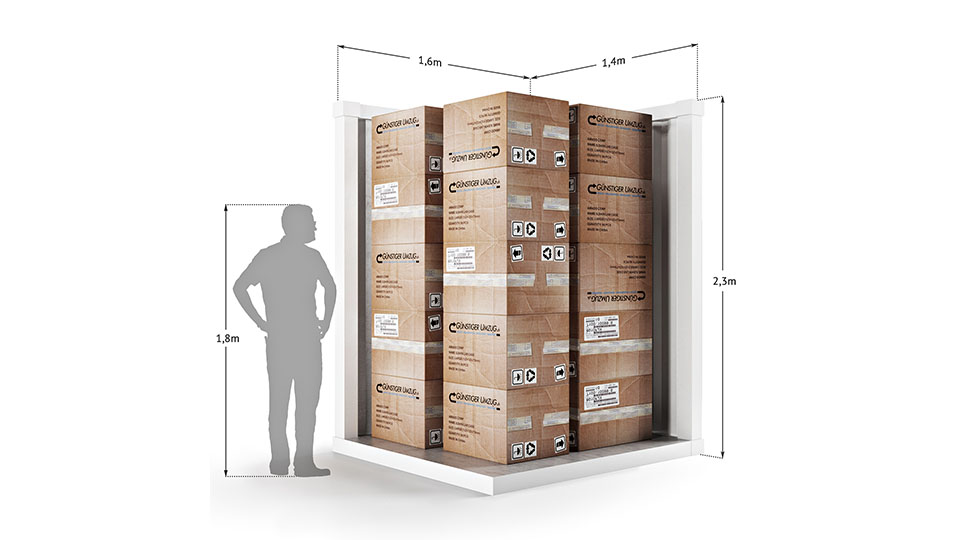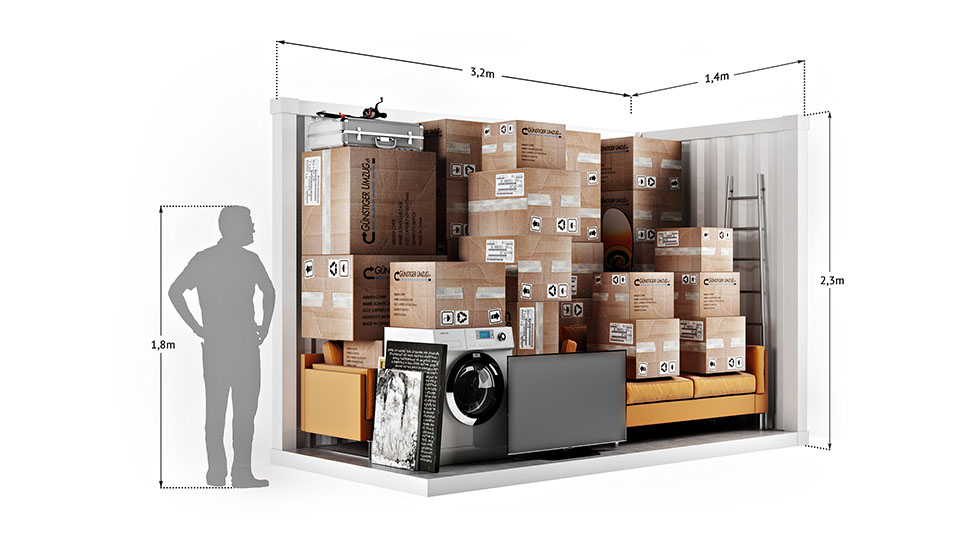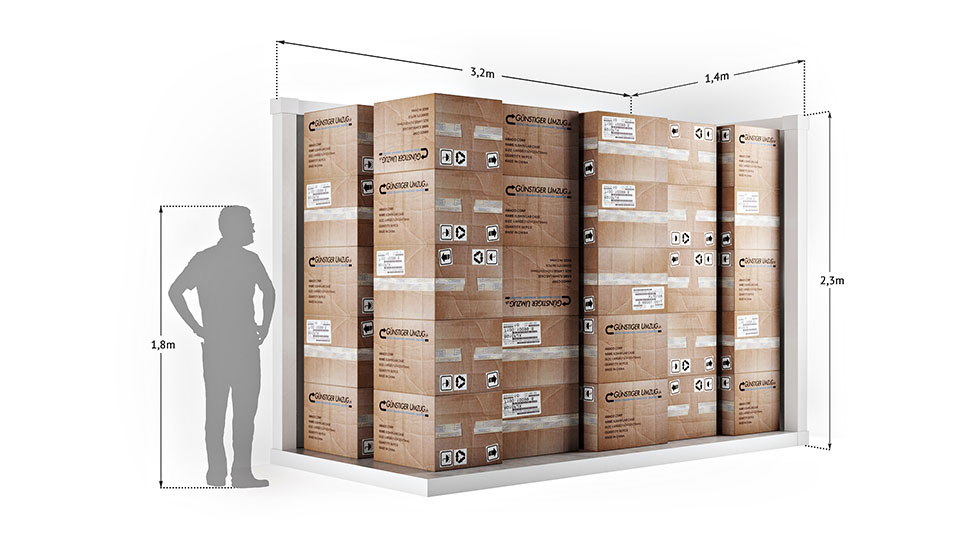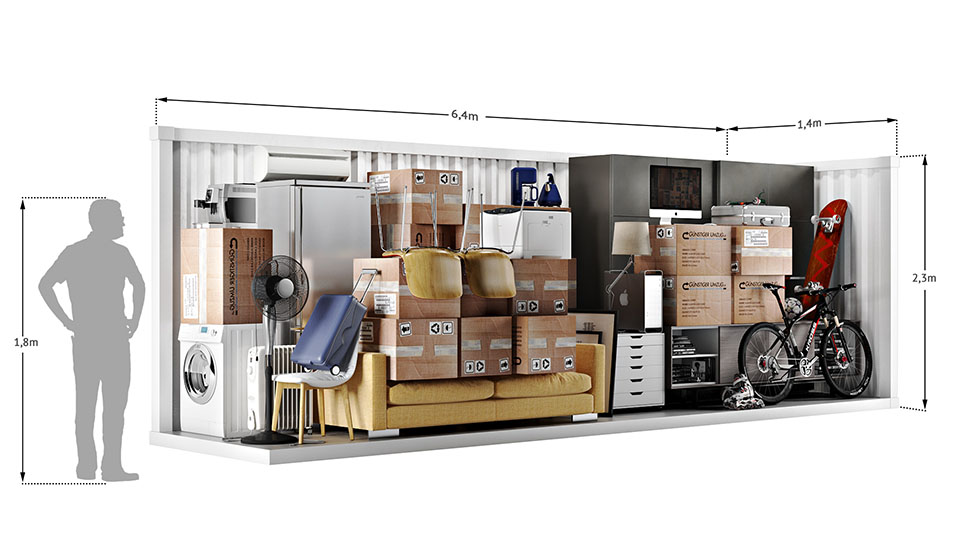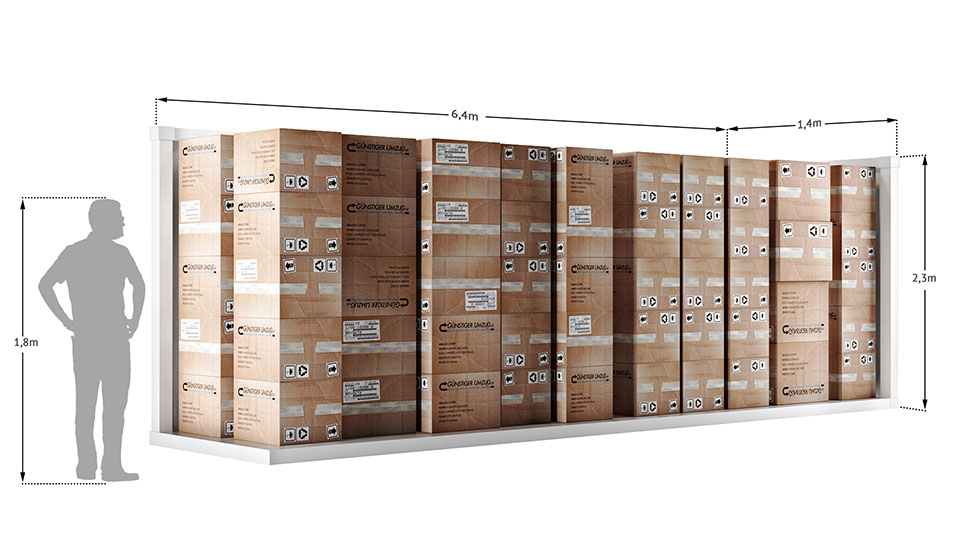 Our self-storage facility at Hardstrasse 81, 8004 Zurich, is located just 100m from Hardplatz in the inner courtyard of the building, just opposite from the St. Felix and Regula Church. Access is possible at ground level and is barrier-free. Buses 31, 32, 33E and N2 stop nearby, and the number 8 tram line also stops at Hardplatz:
In this 360 ° photo, you can see Hardstrasse, the St. Felix and Regula Church, and the passageway for people and bicycles to access the courtyard:
Our self-storage facility is located directly on the other side of the Hardbrücke station, where the suburban trains S3, S5, S6, S7, S9, S11, S15, S16, S21, as well as the SN1, SN5, SN6, SN9 trains, and most of the trains that go to Zurich's main station all stop.
Access to the self-storage facility is possible by car just ten (10) meters from the door. There is a loading area for trucks where it is possible to park and unload for free, and a goods lift.
Here you can see the inner courtyard with enough space for all loading activities, from pedestrian to semi-trailer.
The Hardstrasse storage location offers seventy-eight (78) individual boxes with sizes ranging from from 1m³ to 20m³ that can be easily combined to meet any self-storage requirements:
Here, you can see the layout of the Hardstrasse location:
What does one of our self-storage locations look like from the inside?
Using the example of our location at the Schmiede Wiedikon in Zurich:Move your mouse over one of the numbers or letters to see pictures from the inside. Some of the boxes also offer a look inside. In this location you can park your car directly in front of the entrance gate.
Free transportation of your belongings? Short-term storage needs?
Yes, we offer free transportation of your belongings to your storage location free of charge, with some limited conditions; and yes, we also offer short-term storage. Please give us a call at the telephone number on the top right.
Get quote online
1/
3

: Select your desired location by clicking on it in the map:
2/
3

: Here you can see which sizes are available at

this location

. Please select the desired size: